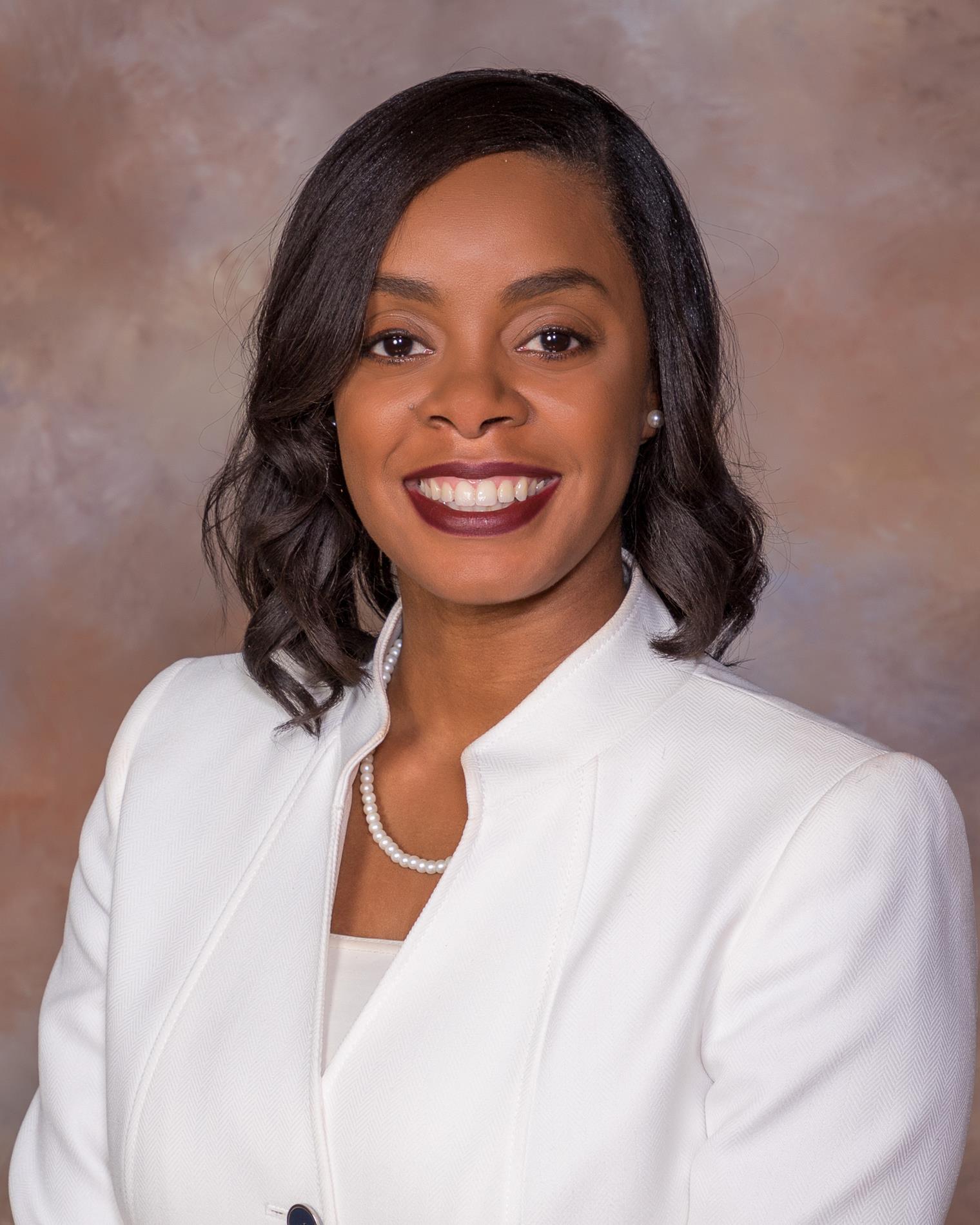 Hello Educational Partners,
I would like to take this opportunity to introduce myself. My name is Turkessia T. McGaskill and I am the assistant principal of Pike Road Junior High School. I am honored to be in this position, and I am looking forward to assisting Dr. Hadden and the faculty and staff of PRJHS in making this a great school year.
Just to provide a little background about myself, I attended Auburn University Montgomery where I earned a Bachelor's degree in Elementary Education, a Master's degree in Elementary Education, and a second Master's degree in Instructional Leadership. My professional career includes working with high school, junior high, middle, and elementary school students. Prior to coming to PRS, I was employed by the Elmore County School System for thirteen years. While there, I served as a second-grade teacher and administrator. During my tenure, I assisted in developing a culture and climate of participatory leadership among teachers, students, staff, and other administrators. I also partnered with parents and students to reach optimal success.
Emma Goldman stated that "No one has yet realized the wealth of sympathy, the kindness, and generosity hidden in the soul of a child. The effort of every true instructional leader is to assist in unlocking that treasure." Over the past two years, I have had the pleasure of unlocking that very treasure in the PRS community. Throughout my time, I have invested countless days getting to know our learners, along with our wonderful parents, which I consider to be educational partners. I have experienced first-hand the amazing parental and community support. I am excited to continue moving PRS along the path of excellence. I am a dedicated and highly motivated educational professional with a proven record of implementing successful programs that create long-lasting solutions. These experiences have given me a solid understanding of what students need to be prepared and successful in K-12 education and beyond.
The first day of school cannot get here fast enough, as I am very eager to get to know all of you and your wonderful children. As assistant principal, my daily goal is to be in the hallways and classrooms getting to know the students. I have found that students really appreciate a person who genuinely invests in them by listening, learning alongside them, and being fair and consistent. In addition to building strong relationships with all stakeholders, it will be particularly important for me to make sure that you and your child feel safe and respected at PRJHS. I believe open communication is very important in a school, and for this reason, I will always encourage you to reach out to me with any questions you may have.
Your Partner in Education,
Ms. Turkessia T. McGaskill
Assistant Principal, PRJHS